Curl Essence was proud to be the importer of the first American Curls to Brazil.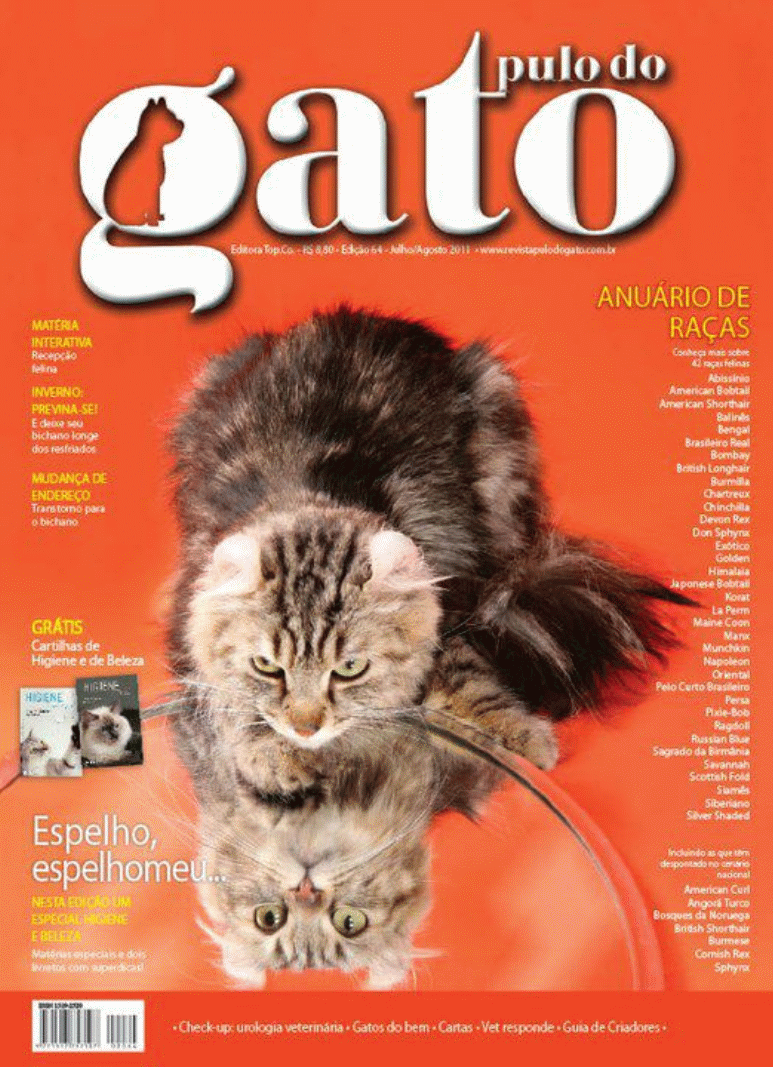 On the cover of this issue is Curl Essence Great Is Thy Salvation, "Sassy".
Ana Claudia Andrade of Legato Cattery in Parana State, Brazil has American Curls now along with her Scottish Folds and Britsih Short Hairs.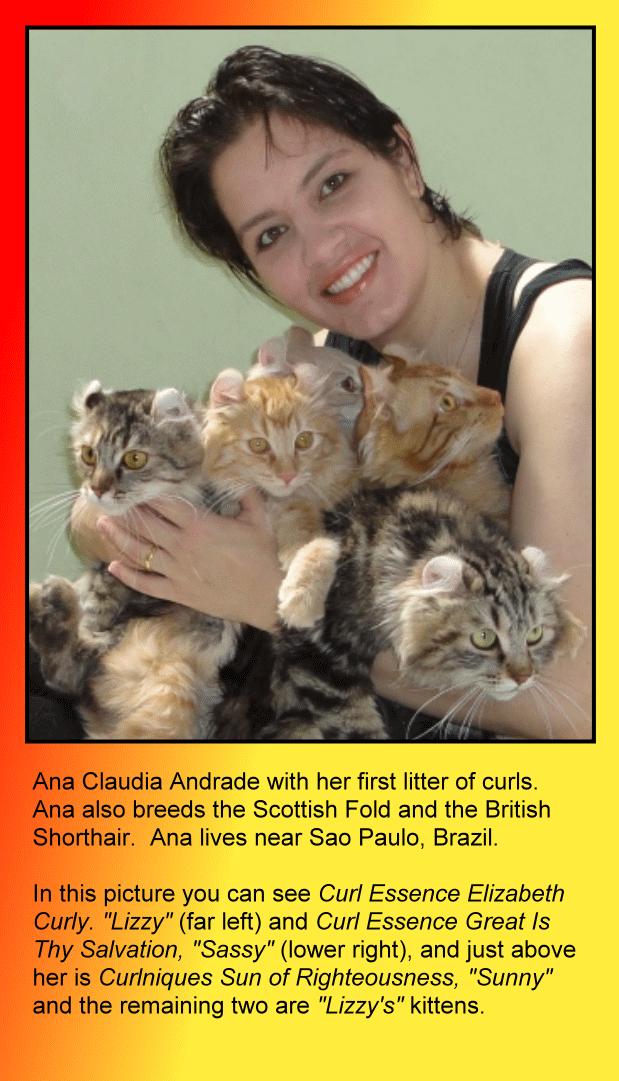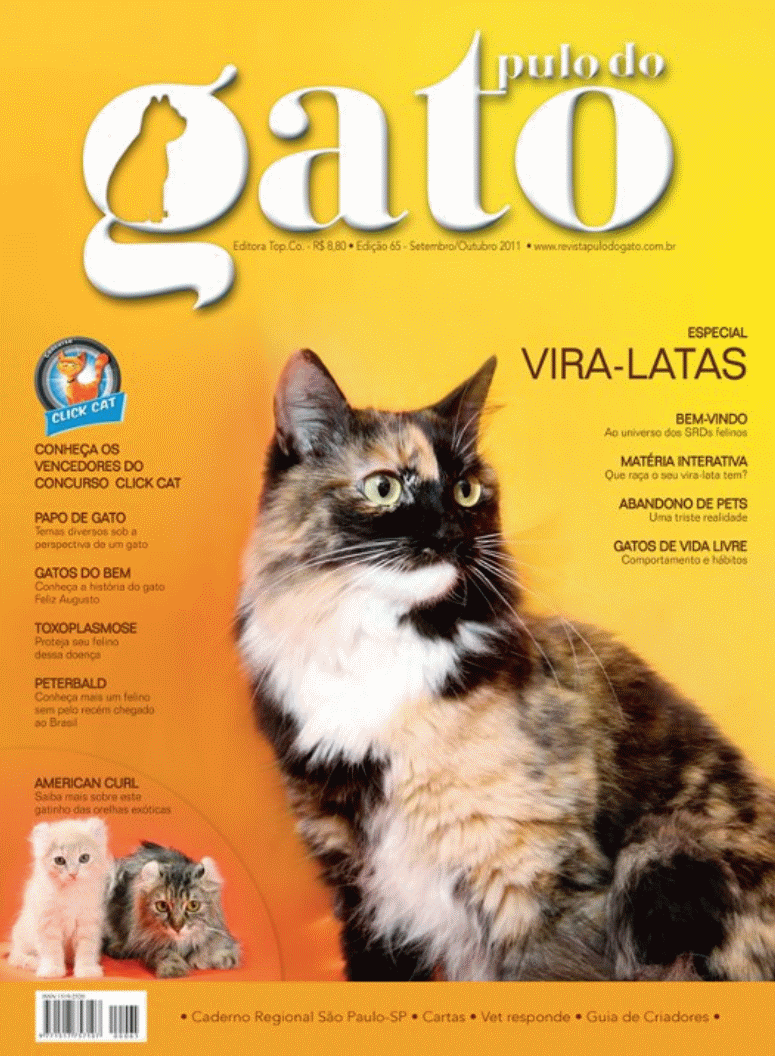 Pictured below is Curl Essence Great Is Thy Salvation, "Sassy". Sassy gave us Sarafina before we shipped her to Parana, Brazil... Sarafina is a CFA 2010/2011 National Winner.
Magazine article is in the Portuguese language.
Shown here below in the inset is a picture of Curlniques Shulamith, the very first American Curl discovered in Lakewood, California. Holding "Shu" is Grace Ruga who, together with her husband Joe, are the founders of this wonderful breed discovered in 1981.
Shown here in the inset at the lower right of this page are Curl Essence Elizabeth Curly, "Lizzy", and her baby Legato Greg (cream). Below from left to right are CH Curl Essence Thou Art Beautiful, "Beauty" who is currently showing in CFA in Championship, and GC BW NW Curl Essence Sarafina, "Sara" who is a National Winner in CFA for Show Year 2010 - 2011.
Cattery Legato is one of two catteries in Brazil we started with the very first American Curls introduced to Brazil.