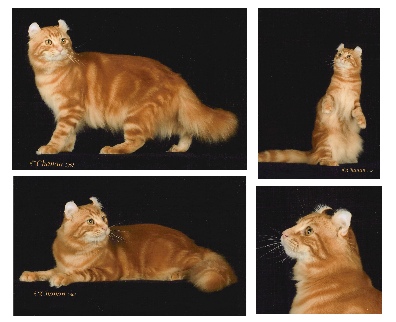 CONGRATs!
We are pleased to announce that Cinnamon is our new Grand Champion. Cinnamon GRANDED at the 2006 Pasadena Cat Show.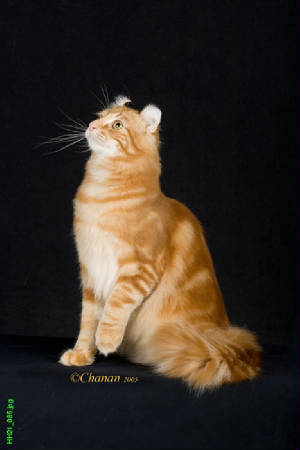 GC RBW Curl Essence Cinnamon
Cinnamon became a Grand Champion August 19, 2006. Cinnamon also was a Regional Winner placing Best American Curl Long-Hair Division 2005 - 2006 year show season. He also got Regional recognition for 3rd Best American Curl Long-Hair Division 2006 - 2007 show Year.
Cinnamon is available for sale, lease or stud services.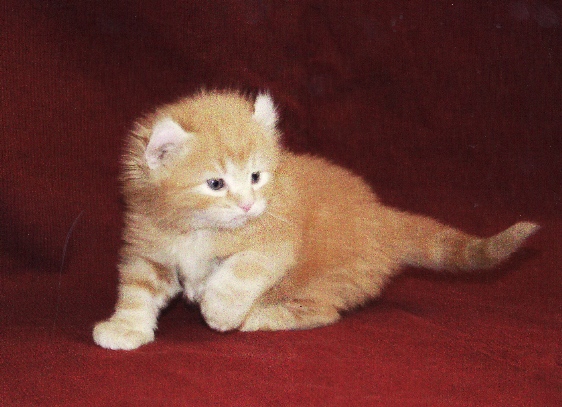 Cinnamon as a baby.
CH Procurlharem Sir CurlsAlot, "Erskin" is our foundation stud male. Erskin has the genes, the looks and the personality that makes us proud. All of our foundation cats are from Grand Champion lines, but it's Erskin's loving personality that just adds that extra plus to our kittens. Erskin and Cinnamon are the red tabby and blue tabby on the top of each of our webpages. Both pictures were taken independently of each other by Chanan. He just happened to get the exact same pose and look and we laid Erskin's picture on top of Cinnamon's for our website. (That's Mike's genius as a graphic artist... )
CONGRATS - GC Curl Essence Natalie of Curl House
Owner: Sara Tsui, Hong Kong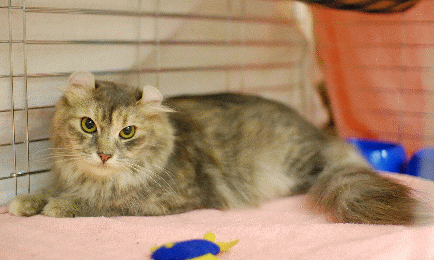 We have just received word that Sara has Granded "Curl Essence Natalie of Curl House" in Hong Kong - August 15, 2008
Natalie is out of Curl Essence Cinnamon and Curl Essence Patch de Curl "Patches."
CH Procurlharem JulieKurl
Julie is one of our Champion queens. She is from Procurlharem lines. Her mom is "Stella" and her dad is Mancurlian Candidate... both are Silver Tabbies.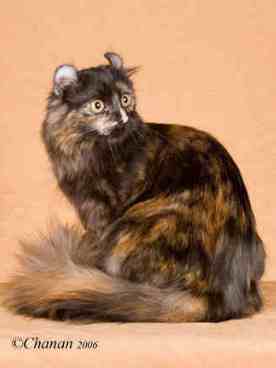 CH RW Curlessence Moonlit Torti Curl.
Torti now resides in Manhattan.
Torti won a Regional Award for Second Best American Curl - Long -Hair Division in Kitten Class for the 2005 - 2006 show season before going to a new home in New York.